Netaji Subhas National Institute of Sports is the largest sports institute of Asia and is popularly known as NIS Patiala. This complex was made by the Maharaja of Patiala. Later this building was dedicated for the promotion of sports by his offspring.
NSNIS is always known as "Mecca" of Indian games. This institute created many highly talented coaches which showed their efficiency and proficiency in preparing teams for International competitions.
In ancient times this place was the house of Maharaja of Patiala. It is in old Moti Bagh Palace But now days this is an Academic Wing of the Sports Authority of India. On 7th May, 1961 it was established by the Government of India with the prime objective of developing sports and to impart training to the coaches in various sports. On 23rd January, 1973, it was renamed as a Netaji Subhas National Institute of Sports (NSNIS).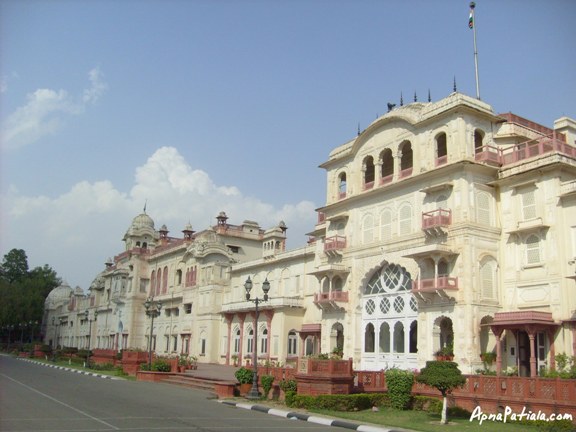 Following sports facilities are available in NSNIS, Patiala:
1)Gymnasium & Swimming Pool Complex
2)Athletic Track – Synthetic (8 Lanes), Grass (4 Lanes) and Cinder (8 Lanes)
3)Volleyball, Handball & Judo
4)2 Squash Courts
5)3 Indoor Halls for Wrestling, weightlifting, Boxing, Basketball, Badminton, Table Tennis
6)Area for Throws Tennis (4 hard & 1 grass court)
7)Archery Ground
8)9-Hole Golf Course
9)2 Football Grounds
10)4 Volleyball courts
11)Turf Wicket Cricket Ground & 6 Cricket Nets
12)Cycling Velodrome
13)2 Basketball Cement Courts
14)Hockey Field Astroturf and 3 Grass Fields
15)2 Handball Grounds
16)5-Lane Jogging /Cross Country Track
Major achievements of NSNIS
1.Major Dhyan Chand winner of Gold Medal in 1928 Amsterdam Olympics
2.PT Usha winner of Seoul Asiad shoes in 1986.
Contact Information
Netaji Subhas National Institute of Sports
Old Moti Bagh, Patiala -147001
Punjab-INDIA
Phone No: 0175-2215289
Fax No. 0175-2212070

More Entries In This Category
Comments
115 Responses to "Netaji Subhas National Institute of Sports, Patiala"
Speak Your Mind
Tell us what you're thinking...