Thapar University was established in 1956. Formerly known as Thapar Institute of Engineering and Technology(TIET), it covers an area of 250 acres. A renowned industrialist late Mr Karam Chand Thapar of the Thapar Group of companies was the founder of this institute. The main purpose of this institute is to provide training to undergraduates and postgraduates in the field of engineering and technology. It also offers courses at Bachelors, Masters and Ph.D levels. It ranks fifteenth in India. The institute lays strong stress on research. It has close contacts with the industry. In the last four decades, Thapar University has grown gradually in activities and size. Till today, it has prepared 10,000 engineers for the service of the country. The institute was granted the status of university by the University Grants Commission in 1985.
The University also participates in cultural, academic and literal activities. The yearly college fest is another attraction point for other colleges in Punjab. The event is known as "Aranya". The University organizes its own literary-cultural festival in March by the name of "Saturnalia"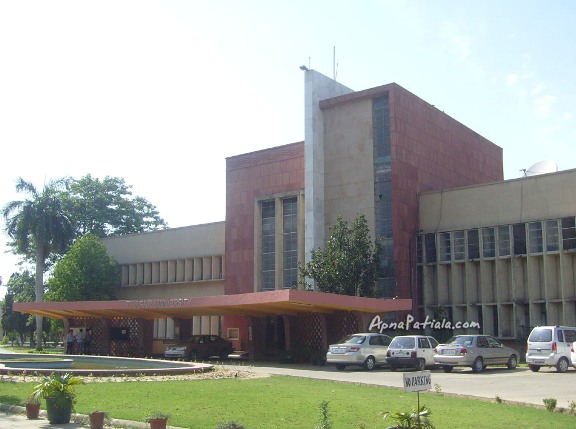 Thapar Technology Campus and L.M.Thapar School of Management are the famous branches of this institute. The Science and Technology Entrepreneurs Park is also a part of this institute.
The University provides undergraduate degrees in Bachelor of Engineering and postgraduate degrees like Master of Engineering, Master of Technology, Master of Computer Applications, Master of Software Engineering, Master of Science, Doctor of Science and Doctor of Philosophy. The University has a collaboration with TTTI, Chandigarh. Recently, the University has introduced MBA as well as dual MBA+BE programmes in the field of management.
Contact Information
Address : Thapar University, P.O Box 32, Patiala,
Pin : 147004
Phone : +91-175-2393021
Fax : +91-175-2364498, 2393020
Telegram : Thaparinst
Email : registrar@tiet.ac.in