May 13th, 2013
Punjab CM Parkash Singh Badal's declaration to float a new firm for the sale as well as purchase of electrical energy has not descended well with power engineers of Punjab.
Opposing the state administration's verdict to figure a novel company for trading of power, PSEB Engineers' Association (PSEBEA) stated that Parkash Singh Badal had verbally guaranteed them that there would be no further privatization of power firms, during talks on unbundling of Punjab State Electricity Board in the year 2010.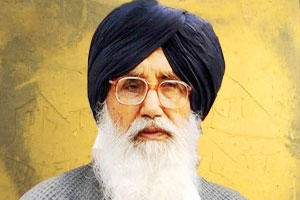 The engineers stated that presently, PSPCL was accountable for procurance of power and arranging funds for its sale and purchase.
The association said it had opposed the creation of another company as there was already a PSPCL body – power purchase regulation (PPR) organisation – in place for sale and purchase of electricity.
PSEB Engineers' Association stated that power purchase regulation organization was led by a chief engineer and operated by knowledgeable engineers who had been doing the job for years.
PSEB Engineers' Association witnessed the verdict as a move, which would "cause backdoor entry of discontented constituents and marginalise the subsisting set up of PSPCL."
Engineers also claimed that under the transfer scheme notified by the state administration, PSPCL had to engage in the business of distribution, generation and trading. They said that under Clause 5 (g) of the tripartite agreement – signed between Punjab government, successor companies of PSEB, PSEB Engineers' Association and other trade unions, after unbundling of PSEB in April 2010 –  any alteration of transfer plan and memorandum of articles of association would be made after consultation with the signatories of this agreement.
"So," PSEBEA general secretary Sanjeev Sood said, "the CM can't take such a decision. But, now in violation of the tripartite agreement and verbal assurances, Punjab government has decided to form a new company for power trading."
Sanjeev also urged for a gathering with Badal to talk about the matters.

More Entries In This Category
Speak Your Mind
Tell us what you're thinking...